News
Experience A Virtual Makeover
Have you ever wondered what you would look like if you had smoother skin, plumper lips or less crow's feet around your eyes? Would it be easier to make a decision about a facial treatment if you could see the potential results?
Now you can! Using a revolutionary application in the clinic, you can see the amazing possibilities and potential results available to you with injectable gel fillers (Juvéderm®).
With a simple photo of yourself, the app produces a 3D image that can be seen from several angles. You can see and even share "before and after" images with friends.
For more information about injectable gel filler(s) (Juvéderm®) and facial fillers contact us today to book an appointment.
Results are variable from patient to patient and depend on multiple variables that are addressed at the time of consultation.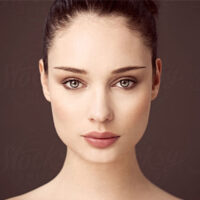 Next Article
New treatment for improving the jaw line: Volux