News
Introducing deoxycholic acid (Belkyra®)
Submental fullness – commonly known as a double chin – effects a wide range of adults, both men and women and can be influenced by several factors such as aging, genetics and weight gain. A double chin can be the source of much frustration in many patients, as it is very difficult to treat with regular exercise or through weight loss.
Introducing deoxycholic acid (Belkyra®) injections. This nonsurgical treatment improves the appearance and profile of moderate to severe submental fullness. The synthetic form of deoxycholic acid found in deoxycholic acid (Belkyra®) reduces the fat layer in the chin to redefine your jawline. Deoxycholic acid (Belkyra®) specifically targets hard to treat chin fullness by spreading through the existing fat and eliminating individual cells. The procedure is incredibly fast and simple, comprising of several 15-minute injection treatments over a number of weeks.
Clinique Dr. Adi Yoskovitch is proud to now offer deoxycholic acid (Belkyra®) – the first and only Health Canada approved treatment for submental fullness.
Dr. Adi Yoskovitch is one of a select group of Montreal doctors qualified to administer deoxycholic acid (Belkyra®) injections. Call us now to schedule an appointment and see if this product is right for you.
Results are variable from patient to patient and depend on multiple variables that are addressed at the time of consultation.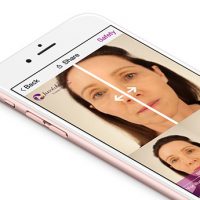 Next Article
Experience A Virtual Makeover