Deoxycholic Acid (Belkyra®)
Fullness under the chin (or double chin) can be a concern for some people. At Dr. Adi Yoskovitch clinic, we offer a non-invasive treatment for the patients who are bothered by that fullness under the chin, but who are reluctant to undergo surgery. Deoxycholic acid (Belkyra®) treatment is a non-surgical injectable treatment for reduction of fullness under the chin.
HOW DOES IT WORK?
Dr. Adi Yoskovitch is one of the few specialists to offer deoxycholic acid (Belkyra®) treatments. This injectable product is the first and only Health Canada approved treatment for submental fullness. Deoxycholic acid, a molecule present in the human body, dissolves subcutaneous fat and leads to its progressive elimination, which results in an improved chin profile. Once you have obtained the chin profile you desire, you do not need to repeat the treatment. Deoxycholic acid (Belkyra®) treatments are relatively fast, simple, and personalized. Each injection session lasts about 15 minutes, and visits are spread out over a number of weeks.
HOW LONG WILL THE RESULTS LAST?
Comparing to traditional surgical techniques used to treat submental fullness, deoxycholic acid (Belkyra®) generally provides longer-lasting results.
WHAT KIND OF RESULTS SHOULD I EXPECT?
Patients can expect to see:
A smoother jawline contour
Collagen growth in the neck area stimulated by the active ingredient
Results are variable from patient to patient and depend on multiple variables that are addressed at the time of consultation.
Call Clinique Dr. Adi Yoskovitch to schedule your consultation and see if this product is right for you.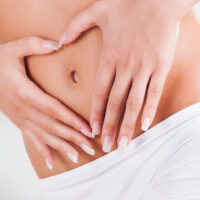 Next Service
Fat Reduction (Coolsculpting®)