Hyperhidrosis (Excessive Sweating)
Sweating is a normal physiological function. However, it can sometimes become a problem. When that is the case, we speak of excessive sweating, also known as hyperhidrosis. Excessive sweating is most common in the armpits (axillary region), the hands, the feet, the groin and the scalp. Ever since its approval by Health Canada in 2001, botulinum toxin (Botox®) has offered an efficient solution for the treatment of hyperhidrosis.
WHAT'S INVOLVED?
The treatment is quick and painless. Once it is injected under the skin of the affected regions, botulinum toxin (Botox®) reduces the activity of sweat glands in order to decrease transpiration. The result is mainly a dry skin surface. Treatments for hyperhidrosis can be covered by most private insurance plans. Contact your insurance company for more information.
Results are variable from patient to patient and depend on multiple variables that are addressed at the time of consultation.
Call Clinique Dr. Adi Yoskovitch to schedule your consultation to see if this procedure is right for you.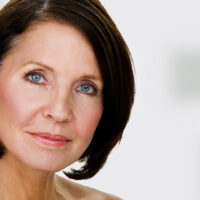 Next Service
Rhytidectomy (Face Lift)