Fat Reduction (Coolsculpting®)
Dr. Adi Yoskovitch is pleased to announce the availability of fat reduction (Coolsculpting®) in his Laval office.
HOW DOES IT WORK?
Fat reduction (Coolsculpting®) takes advantage of world-leading cryolitholiasis technology to gently freeze fat cells. This technology is a non-invasive method that allows a selective reduction of fat cells by localized and controlled cooling.
HOW LONG WILL THE RESULTS LAST?
The fat reduction (Coolsculpting®) procedure is a non-surgical and non-invasive technique that requires little to no recovery period for patients. Treatment can be completed in as little as 1 to 2 sessions, typically taking 35-45 minutes each, at which time patients can return to regular activities immediately. It takes about 2-3 months to get a general idea of the final results, which can be long-lasting by maintaining a stable, healthy lifestyle.
WHAT KIND OF RESULTS SHOULD I EXPECT?
Results are variable from patient to patient and depend on multiple variables that are addressed at the time of consultation.
Call Clinique Dr. Adi Yoskovitch to schedule your consultation and see if this product is right for you.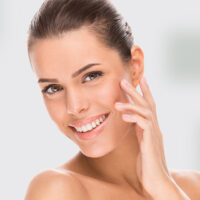 Next Service
Botulinum Toxin (Botox®) Treatment