Rhinoplasty (Nose Surgery)
Unlike many cosmetic procedures, the desire for a nose job, or rhinoplasty, is not associated with the desire to turn back the clock. Although there is no age limit, the nose must be near full development before surgery can take place, generally around age 16 or later. Rhinoplasty is performed for two distinct reasons. Younger patients generally want reshaping, usually to make their noses appear smaller and straighter or to remove bumps, hooks or large nasal tips. For older patients, the primary consideration is often health, for example to correct a deviated septum or an internal deformity that hampers breathing.
WHAT'S INVOLVED?
Whether under local or general anesthesia (both are possible), rhinoplasty is performed on an outpatient basis. Scarring is nonexistent or minimal since reshaping is generally carried out via incisions made inside the nose. The operation usually takes about an hour or two and once complete, a splint is applied for about a week to protect the nose and help maintain the new shape.
Although the procedure is painless due to the anesthesia, you're likely to experience some discomfort during the first 24-hours post-surgery. Your face will feel puffy and you may have a dull headache. You'll want to rest for a day or two before resuming normal activities. It is recommended that you curtail strenuous activity for at least two or three weeks. Bruising and swelling around the eyes and some nasal stuffiness and bleeding is normal and disappears within a week or two. It will take up to several months or even a year before your nose will be completely healed and "settled". Although you may feel a little let-down immediately after surgery, once the healing begins and the swelling subsides, a new nose that better suits the size and shape of your face is certain to provide a substantial boost to your self-confidence.
Call Clinique Dr. Adi Yoskovitch to schedule your consultation and appointment.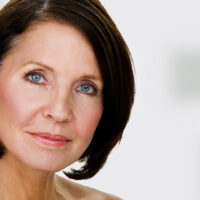 Next Service
Rhytidectomy (Face Lift)